Quincea is committed to building quality programs for adults with physical and intellectual disabilities. Our volunteers dedicated many hours to researching the successes and failures of more than 200 operating programs within the United States and Canada for the purpose of identifying innovative ideas for inclusion in the design of our program models.
Quincea is a "Qualified Vendor" licensed by the State of Arizona Department of Developmental disabilities to provide Home and Community-Based Services for adults.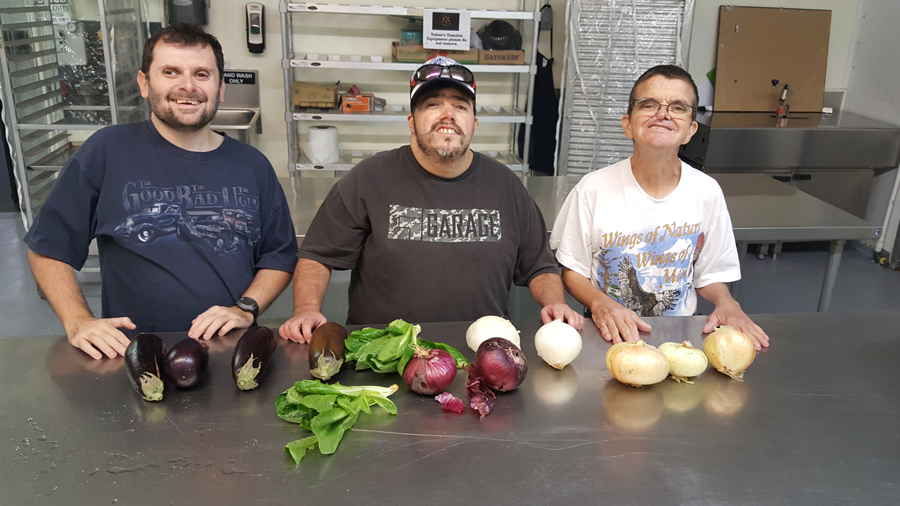 PRE-VOCATIONAL OPPORTUNITIES
Many adults with special needs have never had the opportunity to consider the idea of employment. To these adults schedule, responsibility and focus are completely foreign concepts. Quincea is committed to providing volunteer programs that address these concepts and are the first step in employment.
Center Based Work
This happens in a sheltered environment and practices specific tasks of production or assembly. Each step in the process contributes to the whole. Each individual within this type of employment will have direct supervision, standards of equitable measure, learn essential base skills and receive compensation for their work.
Group Supported Employment
Real-world contract jobs coupled with staff support, allow for the maximum level of training, monitoring and mentoring needed by each individual. These are paid positions, where the hourly rates are determined by skill level and where regular evaluations show specific rates of progression.
Employment
Quincea develops avenues for 'Apprenticeship to Placement' jobs within the community, where 100% immersion and full employment benefits are earned.