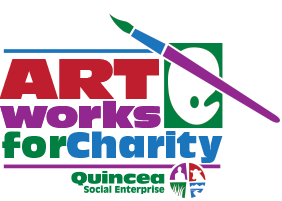 ARTWORKS FOR CHARITY
Proceeds Used to Support Nonprofit Business Ventures Employing Veterans and Disabled Adults
Quincea is a nonprofit vocational services organization dedicated to
offering employment training, job transition and support services for individuals facing employment and social access barriers. Our targeted underserved groups are Arizona's developmentally disabled adults and veteran populations. We would love the opportunity to work with you. Please feel free to contact us by email or call us for more information at 480.888.5837.
Social Enterprise
Purpose: Artisans creating artworks, recycled furniture and household items for sale. Net proceeds dedicated support Quincea Social Enterprise. Our goal is to create hundreds of jobs for veterans and disabled adults.
"As a former Army Officer and current veteran, our goal is to serve those who served their and create at least $5 in value from earned veterans wages and healthcare cost savings for every $1 we generate from the sale of the artworks."
Morgan Lerette,
Chairman of the Board of Quincea Social Enterprise