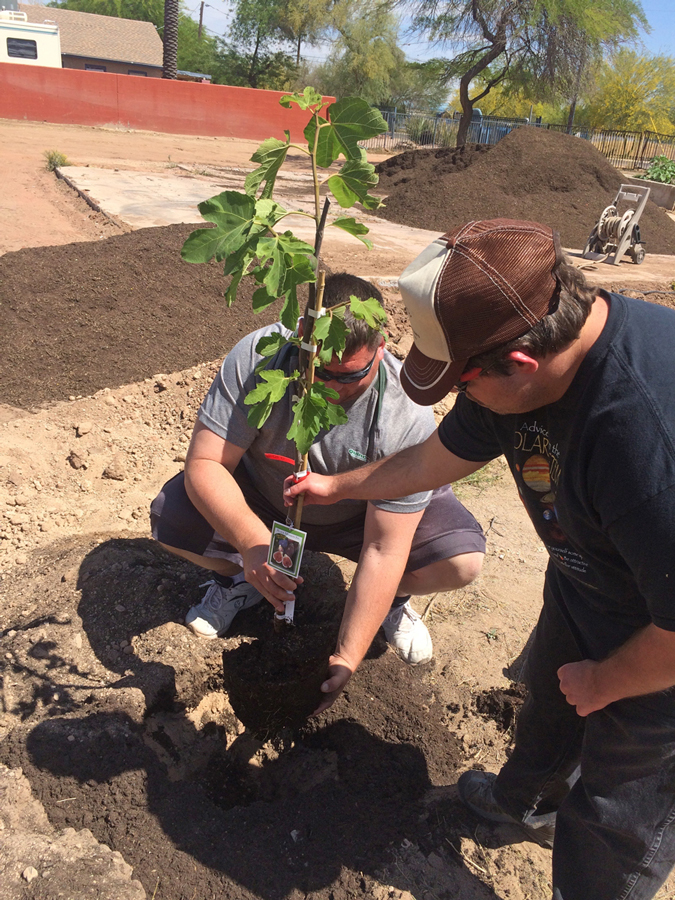 Quincea's Adult Day Program is located on the campus of Mountain View Presbyterian Church at 8050 East Mountain View Road, Scottsdale, Arizona 85258. The program includes daily activities that are designed to increase independent life skills, explore individual interests and provide prevocational options which will allow interaction within the local community.
Activities are selected that foster the development of multiple skill sets. Planning a healthy lunch menu, purchasing the needed ingredients, and preparing a group meal encourages the development of healthy habits, successful group interactions, money handling and other critical life and work skills. We ensure our program participants' interest by having them assist us in planning the activity calendars. Arts and crafts, games, physical fitness and community outings are included in the options.
What makes Quincea's program unique?
AGRICULTURE
In researching social service programs for developmentally disabled adults many agencies reported that significant therapeutic benefits were observed in individuals working in agriculturally based programs. Agencies consistently reported documenting increases in participants' physical activity levels and social interaction as well as reductions in their body weight and negative behaviors. The ability to act as a caregiver, whether it is for plants and/or animals, seems to provide multiple benefits for many individuals. For this reason, we have chosen to develop a day program that incorporates horticulture and animal husbandry opportunities.
Many adults with special needs have never had the opportunity to consider the possibility of employment. Schedules, responsibility and the need to focus on an assigned task have not been part of their daily routine. Quincea is committed to providing prevocational opportunities that encourage the development of these skills as the first step towards employment.
Quincea is also partnering with Sun Produce, a cooperative of small local farmers, to assist them with the transportation and distribution of their crops through Community Supported Agriculture (CSA's). These agricultural opportunities and "social enterprise" efforts are directed towards the creation of "job and volunteer opportunities" for our program participants within their surrounding community.